An editable and interactive help system easily integrated in your solution
Privileges to manage who can create and edit help, all users can add notes
Choose to display in a separate window or as pop-over, by user if desired
Choose to show as Tooltips
Choose to hide Help buttons
Use the Layout or Layout Table Name as the context
Grouped by context
Works with single and multi-file solutions
Note: requires FileMaker Pro 19 to install in your solution, once installed works with FileMaker Pro 18 and above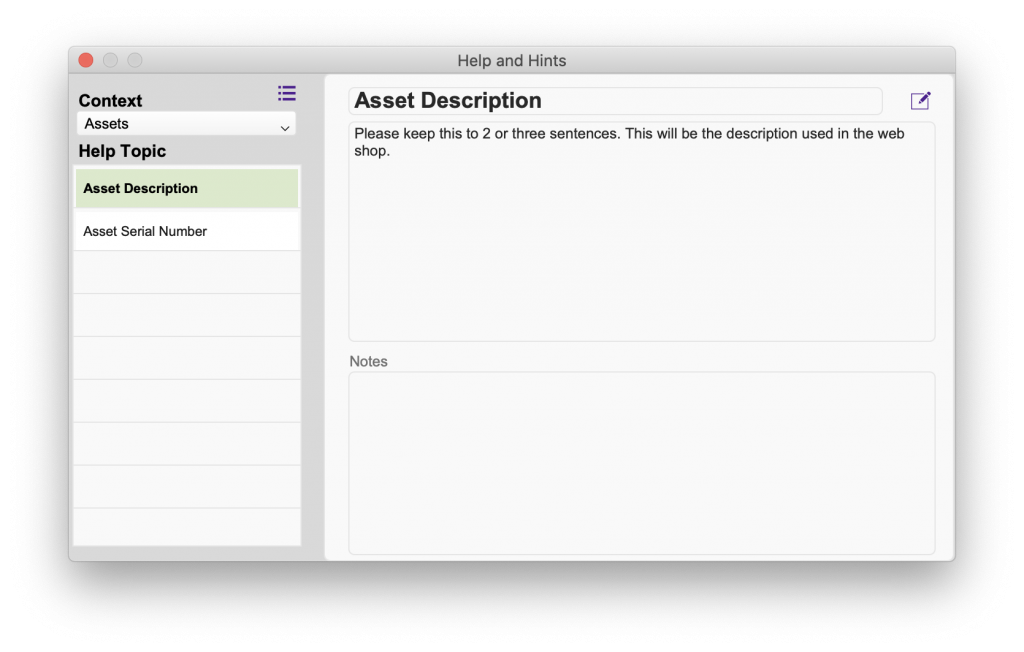 The main TAgHelp Window. Any user can add to the 'Notes' area, only those with creator privileges can edit the main help text.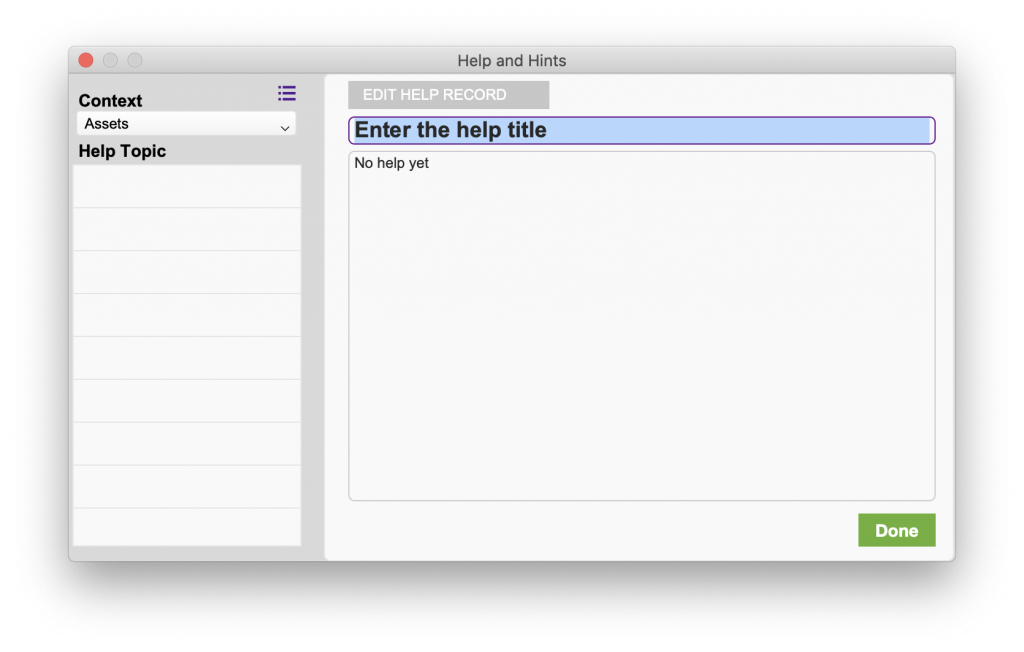 Users with help creator privileges can create and edit 'fixed' content of help and hints.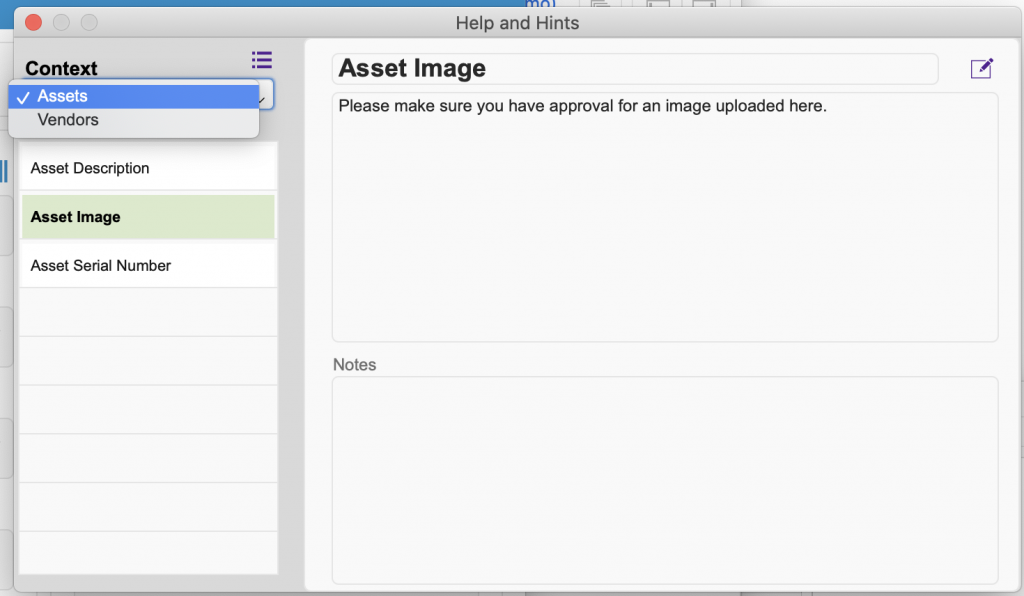 Help and hints are automatically grouped by context. Choose the layout name, or layout table name as the context.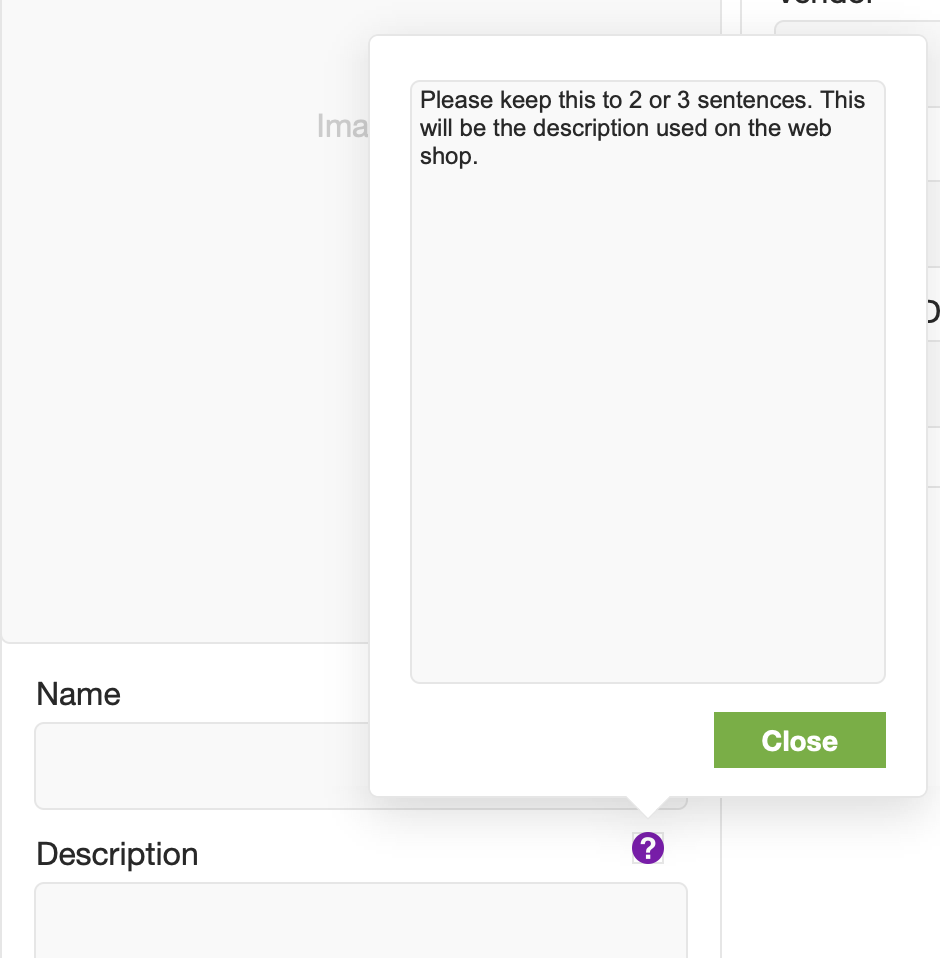 Help and hints can be shown as a popover if preferred. This toggle is managed by a global variable and so can be set in a startup script, or users given control over their preference.

Help and hints can be shown as tooltips instead of, or as well as, popovers or opening in a new window.